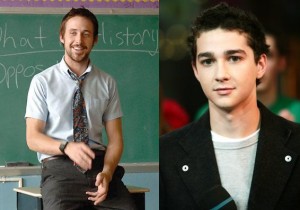 We had already run a story about this quite sometime back. But at the time it was mere speculations of who will be part of the film and stuff. John Hillcoat has just got done with his work on The Road. But the film has been pushed till the end of November. There have many bloggers who have not been happy with the developments of The Road. Som even citing a disdain for the production company Weinsteins.
Now there have been casting calls for John Hillcoat next project The Wettest County in the World. It is based on a novel by Matt Bondurant, this family saga follows the Bondurants, bootlegging brothers running all sorts of things for labor. The book is narrated through the experience of the youngest Bondurant, Jack. It goes into a time and culture of distilling and distributing white lightning.
The two brothers will be played by Ryan Gosling and Shia Labeouf. John Hillcoat had this to say "west virgin, moonshine, backwoods, and Prohibition."
I have a good feeling about this film. It is really perfect for John Hillcoat he is totally attuned to adversities due to climate. It works so much better for him.