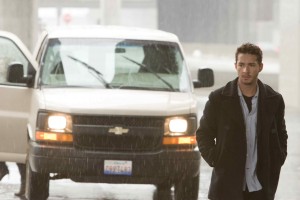 Shia Labeouf is probably having the best times of his life. He has found love in Carey Mulligan and he has been getting several hits in the row. So it is time for him to experiment. He always plays a man who is caught in the wrong place at the wrong time. Now they have announced a new film for him called The Necessary Death of Charlie Countryman, which will serve as the feature directorial debut for commercial director Dante Ariola.
The story is the typical awkward boy meets girl, girl has a crazy crime boss boyfriend, boy gets caught up with dangerous thugs and has to step up and be a man. These films are for those who have no choices anymore or too much money in hand for the next couple of years. So the story goes like Charlie meets Gabi, but she is already in love with Nigel, an insanely violent crime boss with a gang of thugs at his disposal. Armed with little more than his wit and naïve charm, Charlie endures one bruising beat down after another to woo Gabi and keep her out of harm's way. So this will be a perfect platform for him to show his acting prowess.
Ariola is only known for his work on commercials. The script is written by Matt Drake was featured on the 2007 Black List. So it might not turn out to be one of the run of the mill story we have described above. So there is a powerful demise in the film with the title. So it will be something to watch out for.