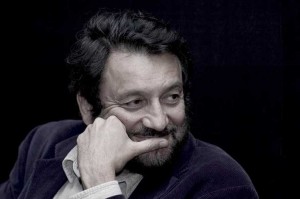 Shekhar Kapur has been talking about this film for ages now. Paani will soon be taken of the floor in the next couple of weeks. He has now employed A.R. Rahman as the music director for the film after his work with Shekhar on Elizabeth: The Golden Age.
Shekhar and Rahman have been looking out for collaboration for some time now. The film is now at a very creative stage and nothing concrete has come up.
But the basic premise has not changed since a long time. It will talk about a world without water. Danny Boyle was also said to be part of the film. But he is right now working on a passion project about a true story called 127 hours.
Kapur's project has been gestating for over five years now. In a 2005 blog post he wrote:
"Today another dream was rekindled. Paani is a film that has lived in my consciousness for almost 5 years, when I watched 50 women and children standing in the hot sun in Mumbai. Each carrying a bucket waiting for a tap to start dripping with water. Paani means Water in Hindi. I had just come down from a friends place in Pali Hill, one of the more expensive residential areas in Mumbai. My friend had me waiting for half an hour while he showered. He lived on the 30th floor, and the slum where there was no water was just below his apartment building. This inequity in the most basic resource."
This will draw a lot of comparisons but I think he will go away from the most apparent ones like Children of Men and Blindness. This will also have some other science fiction elements added to make it something beautiful. But the chance of not seeing water in so many places will be something on the big screen.
The film is on a really small budget of 30 million. There has been talks in the air of the appearance of Kristin Stewart in the film which has still not been confirmed.