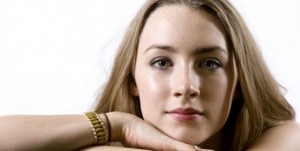 The Hobbit is all set to take the ranks of some of the greatest films of our times. It has been going through a lot of delays in the last couple of months. There were also issues of Peter Jackson's health concerns. Saoirse Ronan has joined the cast of the film now. Her role is still not specified, but she will be playing the role of Itaril, an Elven warrior.
The official announcements will be out soon. The actress will be joining the cast in New Zealand. She has already completed her work on Hanna for Joe Wright and will be next seen in The Way Back. Saoirse is really something special with all the big directors vying for her in roles in their films.
Some of the veterans from the previous Lord of the Rings films will also be returning for this film. Ronan will be a welcome addition to the cast of the film.