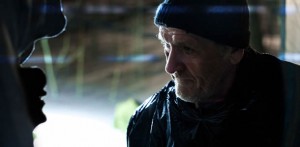 Richard Jenkins and Patricia Clarkson have been getting loads of these side roles that are mostly of no consequence. They were exceptional on the hit TV series Six Feet Under. But they seem to no more sizzle on the big screen. Now Tom Cruise has joined a new project that will be a thriller called One Shot. The casting of the film has been a mess. The character Lee Child is supposed to be a giant ex military cop. We have already talked about this but nothing has been done to change this choice.
The film deals with a set of sniper murders in a midwest town. It will now star Richard Jenkins. Jenkins is a always a dependable choice for roles like this. But he really has to work on getting some cool leads.
Jenkins will be playing the DA responsible for prosecuting the sniper. Christopher McQuarrie scripted and will direct. Rosamund Pike as a young defence lawyer who helps Reacher, and David Oyelowo will be a veteran cop investigating the killings. Tell us what you think of this inspired casting.