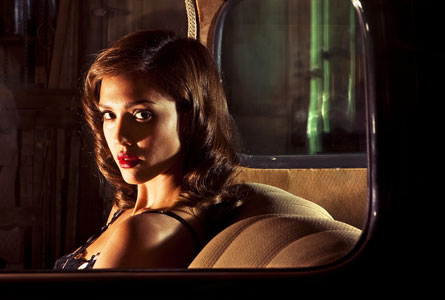 This is the second time that The Killer Inside Me is getting a film adaptation. It stars Casey Affleck and Jessica Alba star in this film. It tells the story of a small town sheriff who turns into a sociopath and Jessica Alba who plays a prostitute in the film. It was first adapted in 1975. The film also stars Kate Hudson
The stills are something to look out they are absolutely stunning. The film is directed by Michael Winterbottom. It will be the next film for talented actor Casey Affleck who was amazing in Gone Baby Gone. The film will see release in 2010.
The film is based on the novel by great writer Jim Thompson. It tells the story of a charming, unassuming small town sheriff who turns into a killer because of unexpected consequences.
Lou Ford will be played by Casey Affleck. He has load of problems almost 99 problems. Women, law enforcement, several murder victims in the Texas jurisdiction, but everything begin to spiral out of control and he has no more alibis to appease the suspicion of everyone.