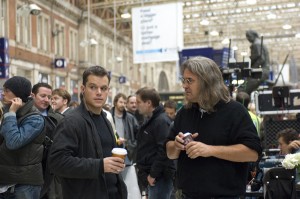 Paul Greengrass has been out of work ever since he made the dud Greenzone with Matt Damon. He is known for his work on the Bourne Films. He is also in line to make a different take on the Cleopatra film. There is also some development in the Martin Luther King assassination thriller.
Greengrass has written a script, titled Memphis, based upon his research and that it will focus on King's life during the early part of 1968, leading up to his assassination on April 4 th. The King's life was not really good during this time. It will be perfect to take the story from there. The film will provide a much more personal portrayal than previously expected.
Martin Luther King was putting on weight, his marriage was deteriorating, he was boozing and chain smoking and his opposition to the Vietnam War had cost him a lot of support.
There are also many conspiracy theories that need to be addressed. There is also a rumor going around that Scott Rudin might also be producing this film.