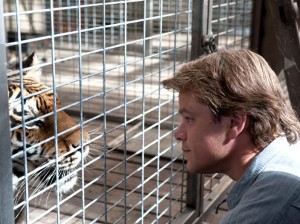 Cameron Crowe gets the music right on his next film We Bought a Zoo. The film stars some formidable actors like Matt Damon and Elle Fanning. It is surely something that cannot be missed and will be unforgettable.
The story about a single dad who decides his family needs a fresh start, so he and his two children move to the most unlikely of places: a zoo. With the help of an eclectic staff, and with many misadventures along the way; the family works to return the dilapidated zoo to its former wonder and glory.
We Bought a Zoo is scheduled for release in the U.K. On December 23 rd.