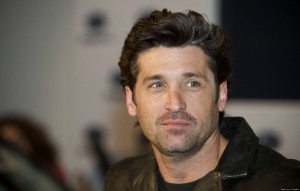 Now after the hit Dear John Lasse Hallstrom has been getting quite a lot of projects, he is one of the directors in demand. He will be getting Patrick Dempsey from the hit series Grey's Anatomy in the coming of age story called Tom's Dad.
The script tells the story set in 1962 where a successful character film actor and a comedy vaudevillian nightclub performer at a crossroads because of changing style of comedy making him obsolete.
The film is going to be an interesting one but will there be anything in it for the intellectual audience. We will have to wait and watch.