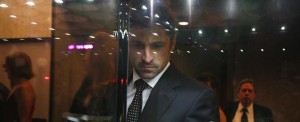 Now there is going to be yet another bank heist comedy and when are they going to stop making these. This time around it is called Flypaper and it is expected to start work next week.
The film stars Pruitt Taylor Vince, Mekhi Phifer, John Ventimiglia, Matt Ryan, Greg Germann, Octavia Spencer and Jeffrey Tambor. The film tells the story of a bank robbed by two groups of crooks at the same time. The film has also added some more stars like Patrick Dempsey and Ashley Judd.
The only good thing going for this film is the fact that the script is written by the guys behind The Hangover Jon Lucas and Scott Moore. So there is some hope there probably a little. But the director Rob Minkoff has done loads of crap in the last couple of years so we will have to see what he churns out this time.