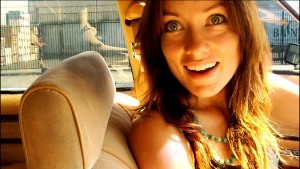 Olivia Wilde is in negotiations to co star with Daniel Craig in Jon Favreau upcoming action science fiction western, Cowboy and Aliens. The talks between the studio and Robert Downey Jr had broken down. So they had to looks out for Daniel Craig. Wilde will be playing Willa a character who joins with gunslinger Zeke Jackson.
The film is about Cowboys and Indians teaming up to fight an invasion from outer space. Wilde will be continuing herhot streak as she will be appearing in the long awaited sequel to Tron called Tron Legacy. She also has signed on for Paul Haggis next film called The Next Three Days.
Olivia Wilde is known for her work on House only two years ago. Olivia Wilde is one of the best performers from the show. The Cowboys and Aliens film is being written by Alex Kurtzman and Robert Orci and Damon Lindelof after he is relieved of duties from Lost. Cowboys and Aliens is set to hit theaters in 2011.