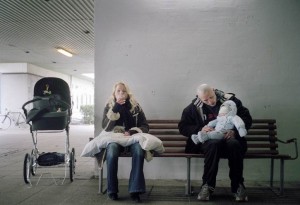 The English language remake of the Pusher trilogy is in the works now.
Luis Prieto is currently shooting the remake of Nicolas Winding Refn's classic 1996 film. The exciting tale of life on the streets follows character Frank, though his drug exploits and down into despair, when his life is no longer appealing or profitable.
Pusher will star Richard Coyle, Mem Ferda, Bronson Webb, and model Agyness Deyn.
This is going to be something to watch out for in the coming weeks. We will be following the developments of the movie like a hawk. Shooting will take place in London on this gritty crime thriller, and will be coming on to the screen in 2011.