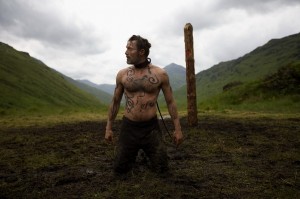 European Cinema has been having a lot of issues lately. They are not getting as much coverage as they would like in the festivals. There have been a lot of interesting American Film at all the top american festivals. So the competition has let the Europeans films a little out of place.
Here is another film that is sure to go off the radar in couple of weeks. Michael Kohlhaas is a new film that will be directed by Arnaud des Pallieres. The film will star to great actors Mads Mikkelsen and Bruno Ganz.
Mads Mikkelsen was a personal favorite actor of Nicholas Winding Refn. But now the actor has shifted camps to the powerful Ryan Gosling. He will be seen in couple of horrible films like Clash of the Titans 2 and The Three Musketeers. This is probably a small price he needs to pay for being an international star.
Ganz on the other hand has not been in the limelight for a long time. The last time he was seen in a central role was in Downfall. He was also seen in some small independent films like The Reader, Youth Without Youth and Unknown most recently. So it is not a surprise to see him in something like this.
The new film is about the titular Kohlhaas, a horse merchant who turns rebel against the established order 16 th century Germany, is adapted from the 1811 novella by Heinrich von Kleist, which was itself based on a true story. The film will have much of needed univeral themes to make this a winner in the festival circuit. But we are not really sure if it will have the potential to transcend. Tell us what you think of this observation.