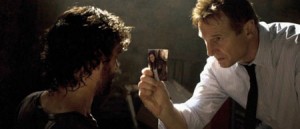 We had just reported that Mel Gibson would join the cast of The Hangover. But the cast of the film was not really happy with the decision and the role has been recast with Liam Neeson now.
This time around the stars of the cast from the first film will be going on a trip to Bangkok, Thailand. The tattoo artist is one of the characters the guy needs to track down during their adventures. The character is described as crazy and intense someone you are afraid to talk to. The role would have been perfect for Mel Gibson.
Zach Galifianakis appears to be one of those who objected to Gibson, who's anti Semitic, racist and misogynist rants have made him radioactive in Hollywood. The film would have stalled if this casting change did not happen soon enough. So we will miss out on a chance to see Mel Gibson in an interesting role.