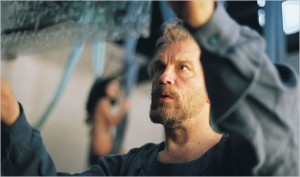 The casting for this film has really caught our eye ever since there was news of Mary Louis Parker in the fray. The film will be headlined by Bruce Willis and is called Red. It tells the story of a retired block ops agent who has to go on the run when younger assassins attempt to kills him.
Malkovich will be playing a paranoid and erratic contemporary of Willis' character. Malkovich's character suspects everyone is out to kill him and joins Willis on his quest to find out who wants them dead.
The casting for this film is almost near perfect. Red will feature Helen Mirren, Morgan Freeman, Mary Louis Parker, Julian McMahon, Ernest Borgnine, Richard Dreyfuss and Brian Cox. Filming for the film will begin by the end of this week. Red will hi theaters on October 22 nd this year.