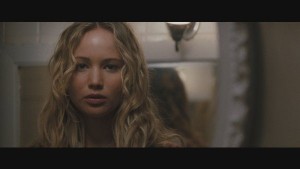 Oscar nominated actress Jennifer Lawrence is in talks to star in Savages. The film will be directed by Oliver Stone and will be adapted from the book by Don Winslow. The shooting will be starting in June.
The book will be a love triangle between two best friends' pot growers and O, the wild child girlfriend they share. O will be played by Jennifer Lawrence, who has become widely courted for roles since studios saw her in Winter's Bone. The story continues with both the men sharing a bed with O and creating no discord in the relationship between them. One of the characters will be a botanist and the other will be a ex Navy Seal who returned from Afghanistan with top quality pot and a total lack of remorse for killing to protect his pals.
The cast is still in the initial stages and Oliver Stone is looking out for stars to cast in the film. He has been having talks with Leonardo DiCaprio, Aaron Johnson, Tom Hardy, James Franco and also Garrett Hedlund. Benicio Del Toro is also being asked to play Mexican drug cartel enforcer sent to muscle Ben and Chon out of business.
Savages already has a shooting script in the works done by Winslow and Shane Salerno. Stone came on board after reading it. So this will be the first film to be adapted from his book.