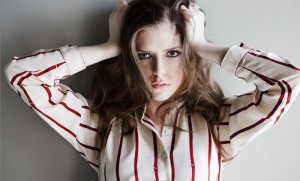 The cancer dramedy from Mandate Pictures hit a dead end back in November last year when director Nicole Holofcener dropped. Now the project is a go with a new director Jonathan Levine who is known for his work on The Wackness. Anna Kendrick also made some news for the project with her admission as one of the cast of the film.
The film is titled I'm with Cancer and will begin principal photography in Feb and will see McAvoy playing Adam, a young man who is forced to battle cancer in his 20s. Anna Kendrick will play a psychologist who helps Adam through the process. The film is based on the writer Will Reiser's own experiences with Cancer. Seth Rogen will also co star and produce the film.
I think will bring a lot of good sunshine to the film. Rogen will surely make this a merry affair with whoever the director is going to be.