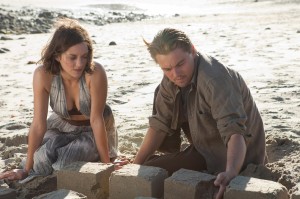 Here is another set which will certainly wet your appetite. Inception has been getting a string of good raves. It is clearly now the front runner for the box office hit of the year. The World Cup is now going to get done and Inception fever will be gripping the world next.
This is probably the last set of clips Warner Bros wants to tease us with. It feels like they are just pulling us more into this world and don't want us to leave it anytime soon. The promotion has also been choking up the competition. The Sorcerer's Apprentice does not really stand a chance with this monster of a film.
These clips are not advised to be watched before the film. But the clips are just revisiting of the scenes already shown to us and they are just developing on them. The film as you already know by now stars Leonardo DiCaprio, Ken Watanabe, Joseph Gordon Levitt, Marion Cotillard, Ellen Page, Tom Hardy, Cillian Murphy, Tom Berenger, Michael Caine.
The story can be read below. But whoever gets to watch these clips tell us what you think of the film.
Dom Cobb (Leonardo DiCaprio) is a skilled thief, the absolute best in the dangerous art of extraction, stealing valuable secrets from deep within the subconscious during the dream state, when the mind is at its most vulnerable. Cobb's rare ability has made him a coveted player in this treacherous new world of corporate espionage, but it has also made him an international fugitive and cost him everything he has ever loved. Now Cobb is being offered a chance at redemption. One last job could give him his life back but only if he can accomplish the impossible–inception. Instead of the perfect heist, Cobb and his team of specialists have to pull off the reverse: their task is not to steal an idea but to plant one. If they succeed, it could be the perfect crime. But no amount of careful planning or expertise can prepare the team for the dangerous enemy that seems to predict their every move. An enemy that only Cobb could have seen coming. This summer, your mind is the scene of the crime.