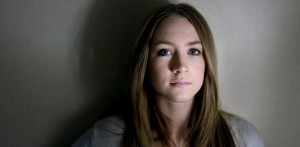 Geoffrey Fletcher has been pushing the right buttons after his famous speech at this year's Oscars. With tears in his eyes he created an image of a great writer with a not great film. A film like a comic book rather than give the audience a chance to witness poverty at its dire ebbs. Now he has got the Academy stamp he can do a killing at the Critic's shop for the next couple of years.
He will be making his directorial debut with Violet and Daisy. A film in the lines of Thelma and Lousie which was already a horrible film mixed with some of the architects of various genres like Superbad and Pulp Fiction. Carey Mulligan and Saoirse Ronan are poised to star together in this film. The two of them made their mark last year with two opposite films Lovely Bones and An Education.
But if this film turns out to be like the writer's farcical counterpart there will be lot to be desired from him. The film will be getting into shooting this summer and there is no confirmation on the roles. In other words it will be an utter waste of time and with no certainty.