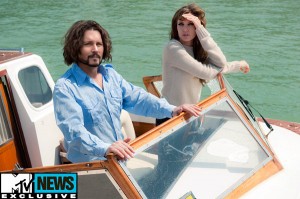 The Tourist has been gathering a lot of steam with the cast of the film. They seem to forget the director known for his work on the film Lives of Others. Florian Henckel von Donnersmarck has got a taste of the harsh realities of Hollywood.
The Tourist stars also Paul Bettany, Timothy Dalton, Rufus Sewell, Raol Bova and Steven Berkoff.
The film centers on Frank played by Johnny Depp, an American tourist visiting Italy to mend a broken heart. Elise is an extraordinary woman who deliberately crosses his path.
The Tourist is a remake of the French thriller Anthony Zimmer. It has been in development for some years now. It will be great to see what Florian will be able to do with this film. There is also a chance people might forget what he has done before after viewing this one.
The Tourist is expected to hit theaters on December 10 th.
Source: MTV