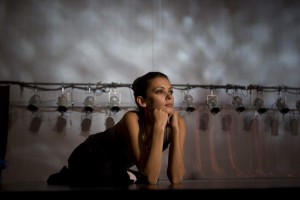 This post is just for the fact that Hope Davis is part of it. Shawn Levy has been trying to get a cast ready for his science fiction action film called Reel Steel. The film is set in a futuristic world where boxing is outlawed on account of its levels of violence. Now everything has been changed to gladiator type robots. This is the basic premise.
The film follows a former boxer as usual having a spite of bad luck with a promoter. It seems to be a futuristic version of The Cinderella Man. Now this man gets his last shot teaming up with his long lost son to train the perfect contender.
The story is based on Richard Matheson's short story called Steel. But all this emotional burden of father and son will be supplemented with the presence of Olga Fonda and Hope Davis. They will turn this film into something special. The film's lead is a very dicey thing. It will be played by Hugh Jackman who is sort of aging in my view. So there is a good amount of special effects in the film to make it something good for the film.
The other people who have already joined the film is Dakota Goyo, Evangeline Lily as Jackman's friend, Kevin Durand and Anthony Mackie. The production of the film is expected to start from next month with a script from John Gatins.