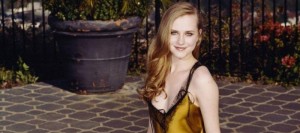 Now the Todd Haynes mini series is getting the stars he wants. He will be making a five hour mini series adaptation of the 1945 noir melodrama called Mildred Pierce.
The cast is led by Kate Winslet, the project will reportedly stay more faithful to James M. Cain novel of the same name compared to Michael Curtiz's 1945 film version which starred Joan Crawford, It is not known what roles Guy Pearce and Evan Rachel Wood will play but they might essay the husband and the child in the film.
The story centers on a woman who strives to maintain her family's middle class lifestyle in the midst of the Great Depression. When her unemployed husband is unable to provide, she separates from him, and with their children in tow, strikes out on their own. While Mildred achieves great financial success in the restaurant business, her relationship with her eldest daughter Veda becomes strained when she takes for granted the status they have attained.
Haynes is still in the midst of casting the rest of the characters in the film. The shooting for the film will take place in New York this April through to June.