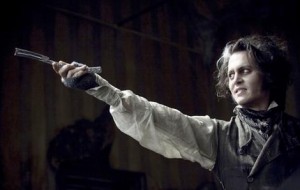 Johnny Depp seems to be working only two directors in the last couple of years and making a mess out of his professional career. The first one is Tim Burton who made a bad turn with Alice in Wonderland. Gore Verbinski is the other who worked with Johnny on the Pirates sequels, which were really lesser fares compared to the first one.
Gore will now team up with Johnny Depp once again on The Lone Ranger. Johnny Depp will be playing Tonto in the new film. The Lone Ranger on the other hand is still not cast. There were many rumors pointing towards George Clooney to take on the role. There have still not been any deals signed on this front.
Gore also worked with Johnny Depp on Rango which will be releasing on March 4 th. It is expected to be one fun ride. We will be hoping Johnny Depp takes a break from all this for a little while and comes back refreshed and with a renewed touch to his acting.