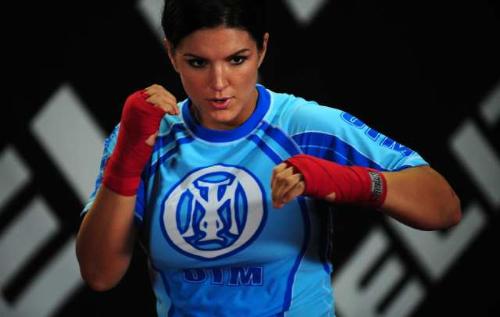 Director Steven Soderbergh has pulled in MMA Women's fighter Gina Carano to make her debut in his next film Knockout.
Variety says that Relativity Media will fully finance the film, and Soderbergh plans a late January production start. The movie will be scripted by Lem Dobbs (Kafka, The Limey). The character played by Gina Carano is from the wrong side of the law and she is given a second chance to put her skills to good use.

Soderbergh who recently decided he will not direct Moneyball, is busy currently promoting his latest film, The Informant which stars Matt Damon in the lead.
Knockout seems to be an all out action flick, so who better than the face of women's MMA Gina Carano to star in out. Just hope that she can act as good as she fights, then we all be in for a treat.