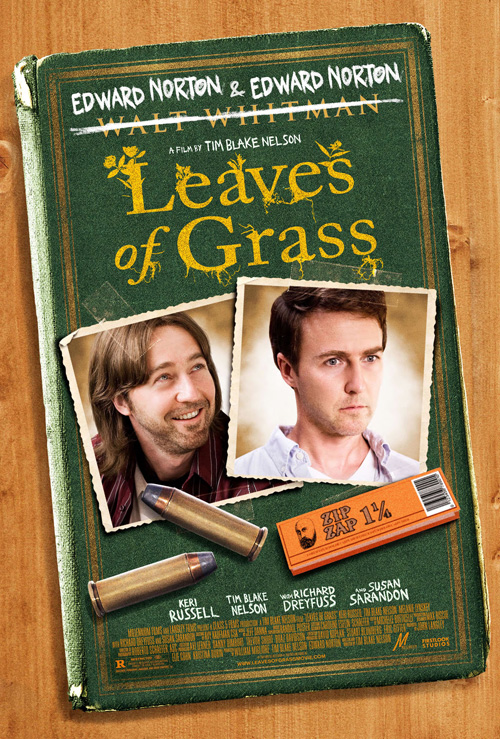 After the emergence of the stoner flicks since Pineapple Express everyone is trying their hand in it. Tim Blake Nelson has Edward Norton playing himself twice as two brothers in Leaves of Grass. The film will be out in theaters sometime this spring. But it might just get a limited release unless the studio bosses see some potential.
The poster has a chance of getting band because of the presence of tools used to smoke weed. There are some rolling papers and nothing else. The story revolves around an Ivy League professor who is lured back to his Oklahoma hometown, where his twin brother, a small time pot grower, has concocted a simple scheme to take down a local drug lord.
Leaves of Grass is both written and directed by actor Tim Blake Nelson. He is also know for his works in movies like Eye of God, Othello and The Grey Zone. The film was produced independently by Edward Norton and Tim Blake Nelson. It was first premiered at the Toronto Film Festival earlier this year. It has not been picked up yet but is still expected to hit theaters in 2010.