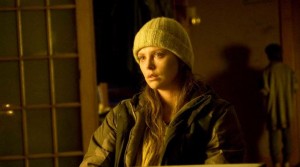 Charlize Theron might not be joining Leo on his next film with Clint Eastwood called Hoover. As it turns out, her reps got ahead of themselves when talking to the director's people about her playing Hoover's personal secretary Helen Gandy. The actress had to smooth things over and turn down the role for the movie.
She is looking out for a role in the planned Alien reboot. The studio wants her to lead the alien franchise. Theron's scheduled has been cleared and she will be leading Paradise as Elizabeth Shaw. This news might surprise you seeing that most reports have zeroed in on Noomi Rapace to take the lead.
Scott wants Rapace front and center, Michael Fassbender as an android crewman and a much more multi cultural space crew led by Michelle Yeoh as Vickers. The film will want to launch another actress after the most powerful woman in science fiction Sigourney Weaver. Theron's star power will be contentious to lead this big budget franchise.