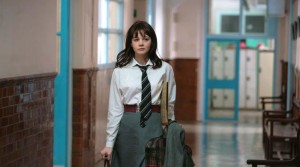 Carey Mulligan has turned into an overnight sensation with her role in An Education. The film was not even released but she was bombarded with so much praises from the festival circuit. Now she is in talks to star in the title role of Effie.
The film is written by Oscar winner Emma Thompson and will star Greg Wise. So Emma Thompson's acting credit will be really good after seeing her work in movies like Sense and Sensibility.
The film will be directed by Richard Laxton which is about the great scandals of the Victorian era. It tells the story of John Ruskin, the famous Victorian art critic, and of his marriage with Effie.
As the days go by in the marriage John begins to loose his mind and begins to act in strange ways. Effie has to make sure that she is not subject to scandal because of a love affair with a man she loves. A dashing artist has been courting her for a while and he is also the favorite artist of Effie's husband. Emma Thompson will play Lady Eastlake.
"We've been tracking Effie for quite some time are really excited to be working with such accomplished talent who have produced simply some of the best films to come out of the UK," said Ealing.