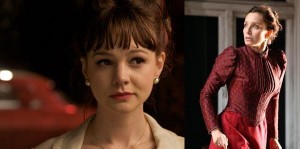 Carey Mulligan has been garnering a lot of praise for her performance in An Education. She is one of the front runners for the supporting roles Oscars for this year. There was also this stunning stage performance in the revival of the Chekhov play called Seagull. Now there is a chance for a screen adaptation of this play.
In January they had confirmed the project into pre production. It was confirmed that the project will be up and running in a month. Ian Rickson will make his feature debut with this film. Kristen Scott Thomas and Carey Mulligan will be replaying their roles for the screen adaptation as well. Scott Thomas will play the fading theatre diva Arkadina, with Mulligan also on board as the steadily disillusioned young actress Nina.
Mackenzie who is known for his work on Office will play the ill fated Arkadina son Konstantin. Peter Sarsgaard will play Scott Thomas's husband in the film adaptation.