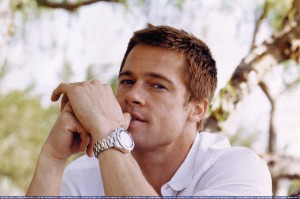 There was an introduction of Brad Pitt's next film called The Lost City of Z by the director of Two Lovers James Grey. He will hopefully gather a lot of steam after a small showcase at this year's Cannes film festival. The project has been under the watchful eye of Brad Pitt who is producing and starring in the film.
There have been several buyers who are trying to get hold of this project and it will be the next film for Brad Pitt after he gets done with his work on Moneyball. The film has been pitched like a Lawrence of Arabia in a Amazonian setting. So the budget is expected to be really high for this one.
The book City of Z focuses on Colonel Percy Fawcett who went searching for the so called City of Z in the Amazon, but mysteriously disappeared in 1925. Over the last 80 years countless explorers have tried and failed to retrace Fawcett's path, including a 1996 expedition of Brazilian adventures. He is also being called an inspiration for Indiana Jones and several other archaeologists. No one is clear what happened to the man. So this film will show Fawcett discover this beautiful place called the City of Z. So it will be something to hold on to for the time being.