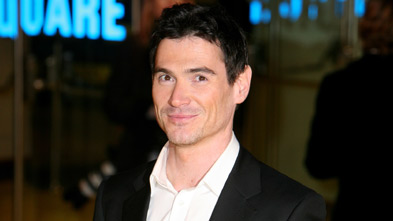 For starters, there is Julia Roberts, Javier Bardem (No Country for Old men, Vicky Christina Barcelona), Richard Jenkins (The Visitor) and Viola Davis already casted in this film. Now, Billy Crudup has joined this incredibly talented cast with James Franco rumoured to be casted. Can it get bigger than this?
The story is based on Elizabeth Gilbert's bestselling memoir and is produced by Brad Pitt and Dede Gardner. The plot is "While trying to get pregnant, a happily married woman realizes her life needs to go in a different direction, and after a painful divorce, she takes off on a round-the-world journey."
This is one of the most impressive casts I have seen or heard in a while. But, the question is can the director pull it off. This film will be directed by Ryan Murphy, whose only previous directing credit is Running with Scissors (2006). If he just makes sure everyone acts to their brilliant best, this film might even be an Oscar contender. Lets hope it is.