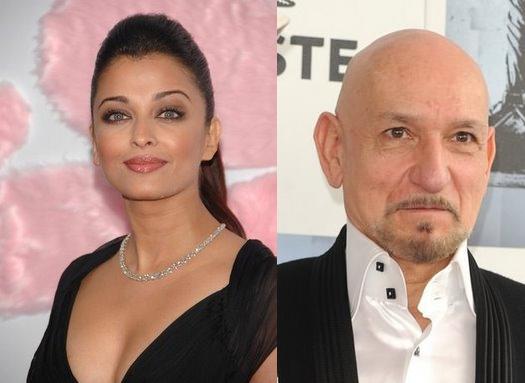 Ben Kingsley was spotted at the premier of Amitabh Bachchan's film Paa. There was a reason for that I guess. He is back in India shooting for Shah Jahan. The Mugul ruler who commissioned the construction of the Taj Mahal after his favored wife Mumtaz Mahal to be played by Aishwarya Rai Bachchan died in childbirth.
Ben Kingsley will also play a producing role on the film. "With my passion for India and the Taj Mahal now becoming one of the seven wonders of the World, I am compelled to ask 'why' and 'how' this scream of grief frozen in marble came into being. It is an indelible monument to passion and love. How did the building evolve in the first place, that is the question we're looking at."
This will be a passion project for Ben Kingsley. But I sure hope it does not turn into one of those lame ass Bollywood Musicals.