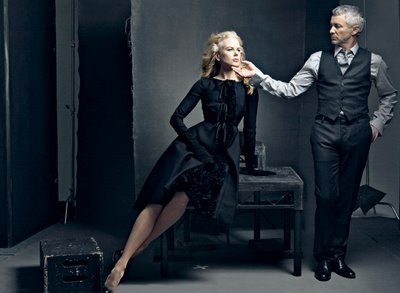 Baz Luhrmann has revealed that he intends to work with A.R. Rahman in his next film. A.R. Rahman is known for his double Oscar and Grammy Awards for the movie Slumdog Millionaire. Baz also said he wants to make the movie in India itself.
"I spent the morning with A.R. Rahman now my friend," Luhrmann says "We had a discussion and he is fantastic. We are planning to create some work together, but it is too early to talk about it. I would just say that we want to create the right piece, for the right story so that it can be told well."
Baz Luhrmann has said that it is all about storytelling for me. I have created music too, still do. I have worked with the best musicians Bono, Elton and many other great names. He also talked about his work with Elton John. So whatever is the medium whether it is music, art, cinema or paintings expressing oneself through a story are essential?
It sounds like Luhrmann is pretty excited about India. He would love to make a film over there as well. He would like to take on the Bollywood industry like the last couple of years.
His Bollywood influence was clear when he incorporated the song in my favorite film Moulin Rouge called Chamma Chamma. Luhrmann also adds that he is deeply influenced by how much offers a single package, and wanted to include that in his storytelling. It is really about drama, comedy, tragedy and music. He calls it a form that leads to the exaltation of human spirit. It raises audiences to new hopes.
Luhrmann's ravishing style would definitely suit Bollywood but how commercial viable would it be is something many people wont bet on. Australia is one such film that showed us a world which was really far away from cinema today. The film really underperformed at the box office. But in the last couple of years there has been entry of big studios of Hollywood into the Bollywood market.