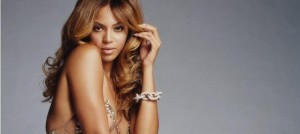 Russell Crowe and Beyonce are now the front runner to take the lead in Nick Cassavetes' remake of A Star is Born. This is surely a big development for Beyonce who will really own the part in this film.
The project has been in the works for sometime under the Warner Bros umbrella. Now they are trying to get hold of the dream pairing of Russell Crowe and Beyonce for this film. There have been so many casting decisions in the film. In the beginning there was Robert Downey Jr, Jon Hamm, Rihanna and Alicia Keys. But now Crowe and Beyonce are really perfect for the roles in the film.
The story is about an aging, alcoholic musician on the downfall who begins a professional and personal relationship with an up and coming younger female star.
Crowe will be a really clever choice for the role. He has a very uncanny ruggedness that comes out really well in his films. Beyonce will be a great choice after seeing her work in some really good musicals.
A Star is Born was previously been made with Judy Garland and James Mason in 1954. Then again it was done with Barbara Streisand and Kris Kristofferson in 1976. I think this new development after many musicals are getting a lot of coverage in the last couple of years.