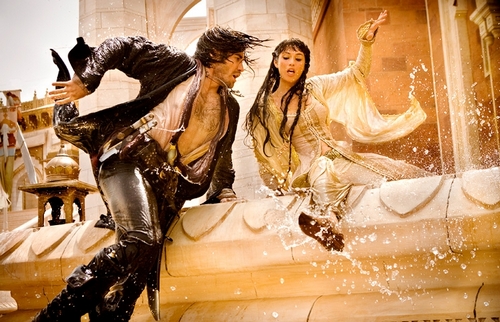 When Hitman trailer came out, I was pretty excited as I was curious to see how they had adapted a game into a movie, but they screwed it up big time. Now, Walt Disney wants to show that video games can be made into decent flicks if they stay faithful to the game. And this one looks like they might have hit the right note.
Myspace has just debuted the first official trailer for Prince of Persia:Sands of time, the epic video game franchise which has many different games to its name and mainly known for the character, style, action, music and story. Jake Gyllenhaal plays the Prince and he does seem to kick ass in this movie atleast from the trailer. Other cast includes Gemma Arterton, Alfred Molina and Ben Kingsley. It looks great, maybe a bit too much of CGI effects, but the action sequences look just like in the game, so its a must watch for anyone who adores action.
This movie releases next summer on May 28th, 2010.