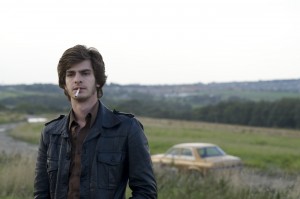 There is finally confirmation from all quarters that Andrew Garfield will be our new neighborhood super hero. They will be taking a totally new approach to the franchise with the presence of Mar Webb as the director of the film. Andrew Garfield will be playing Spider Man and we will be expecting to see him on July 3 rd 2012.
So there is going to be a whole lot of casting stories in the offering now. Marc Webb will be working on that for the next couple of months. Andrew Garfield has been getting a lot of good reviews with all his recent projects. But he has not really taken off as a star which is a good sign. But this choice might even spark the end for the franchise as well.
He is a US born actor who moved to the UK and has worked with the likes of Heath Ledger and became famous in the arthouse circles with his performance in the Red Riding trilogy. It has just been three years since his last release called Boy a.
This year will be a great year for the guy with his presence in movies like the David Fincher movie and also the famed book adaptation called Never Let Me Go. He will be sharing the screen space with the current stars Keira Knightley and Carey Mulligan.
Now looking out for Webb he has just made his critically acclaimed film called 500 days of summer so this chance of making Spider Man will be a huge hurdle for the young guy. So let us see where the rest of the casting for the film goes.