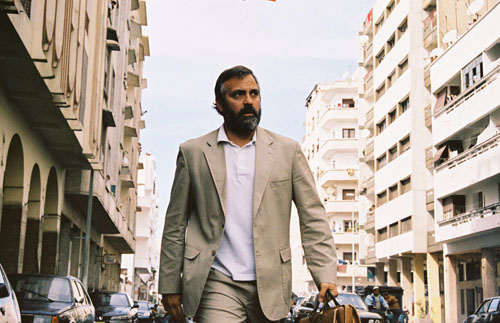 Alexander Payne has been working on his new film called The Descendants and now it looks like the film will be coming out next year. It is good that he is taking his time with this film. It will certainly be worth it. He has said that the post production for the film will be going on untill the fall season.
"I predict I'll be working on it until January or February." Payne told the Omaha World-Herald. "[The release is] up to the studio. Because this film has more adult themes, they might hold it to fall of next year. We haven't held those conversations yet."
The film centers on George Clooney's character named Matt King, who takes his daughters on a road trip to find the man his wife has been having an affair with after a boating accident leaves her critically injured. "Only Clooney and the girls [played by Shailene Woodley and Amara Miller] have big parts. But they're all important roles," Payne explained of the extended cast. "Beau Bridges plays a cousin of Matt King. Matthew Lillard is a Lothario. Judy Greer plays the wife of the Lothario. Robert Forster is Matt King's father-in-law. Mary Birdsong is King's wife's best friend. Nick Krause is a good friend to Matt's older daughter."
But the Payne-Clooney collaboration is the best part of the film. Alexander Payne also talked about Clooney's wish of being a part of his last film Sideways, but nothing materialized.
Payne also talked about his next project.
"I expect to film my next movie in 2011. If all goes well, I'll be back in Nebraska shooting again next year." While he never explicitly reveals it, the film in question is likely " says Payne.
The film already had a star cast with Paul Giamatti, Reese Witherspoon, Sasha Baron Cohen on board, as well as Gong Li and Meryl Streep. It was loosely attached to the story about a financially struggling man who decides he can have a much nicer life if he undergoes a process to shrink himself to the size of a little person.
So there will be a lot of expectations from The Descendants. This will be necessary fuel for them to award him with the budget required for his next film.