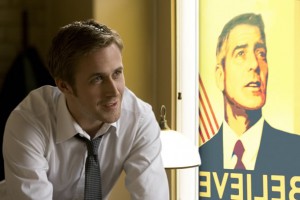 The new film directed by George Clooney is getting a lot of good tracking from trade pundits. They are calling it another one of his Oscar type films. The Ides of March is next film starring Ryan Gosling.
The film takes place during the frantic last days before a heavily contested Ohio president primary, when an up and coming campaign press secretary finds himself involved in a political scandal that threatens to upend his candidate's shot at the presidency.
The film is based on the play Farragut north by Beau Willimon. The film has many real life parallels that might go down well with the audience. Columbia is set to debut the film on October 7 th. Tell us what you think of the new of Ryan Gosling in the film.