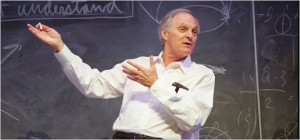 Wanderlust seems to be getting all the right stars in the last couple of months. David Wain will direct the movie that already stars Jennifer Aniston in the film. Alan Alda will also be seen in Tower Heist as well.
In Wanderlust, Alda will play Carvin, the head of a naturalist village where Paul Rudd and Jennifer Aniston end up when they flee the big city for a more a laid back existence.
The script was written by Wain, Rudd and Ken Marino and it will be good twisted humor to watch out for. The other film Alan will be part of Tower Heist another comedy.
Ben Stiller will be part of that film. It tells the story of an overworked manager of a luxury building who, along with other staff, lost their pensions to a Bernie Madoff like Wall Street crook. It so happens that the fraudster is being held under house arrest in the luxury penthouse apartment upstairs, and the manager and four cohorts figure a heist will make them whole.
Wanderlust has already started shooting now and Tower Heist will begin in November.