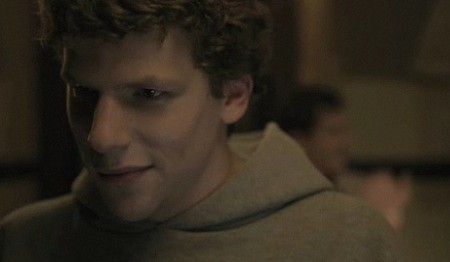 Playing to the sounds of Creep made famous by Radiohead. It is really amazing to hear it with a choir and realize the intricacies of the song. It starts about taking control and various issues that are quite pertinent to the Facebook network. The images from the film are really looking worth the trip. Does David Fincher have a goldmine in his hand?
Jesse Eisenberg will be playing one of the most daring stone faced characters of this generation Mark Zuckerberg. This is the trailer which does not feature any dialogue but some footage from the film. It is based on the book by Ben Mezrich called Accendental Billionaires.
Eisenberg plays Zuckerberg who had no social skills whatsoever made up for it by making the largest social network in the world. But then things began to spin out of control when people began to blame him of stealing the idea. The rest of the star cast includes Andrew Garfield who has been recently crowned Spiderman, Justin Timberlake and even Rashida Jones.
So either way David Fincher is on the top he will surely surprise with something in this film.