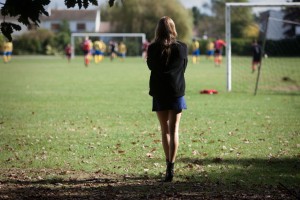 Lights out is a trailer that features some really good music from New Order. It feels like a high school drama in the likes of Brick. It is in French so you will have to bear with us until we get the English Subtitled trailer soon .The french titled is Simon Werner a Disparu.
The film centers on a murder mystery. Here is a small synopsis.
March 1992, in a small town in the suburbs of Paris. During an alcohol fueled party, teenagers discover a body hidden in the bushes of a forest. Two weeks earlier. Simon, a 16 year old has not shown up school. So everything is going to center around suspicion.
Lights Out is both written and directed by Fabrice Gobert. It is a film that is inspired by his own life.The film was premiered at this year's Cannes Film Festival. It will be soon distributed in the US.
Source: Twitch