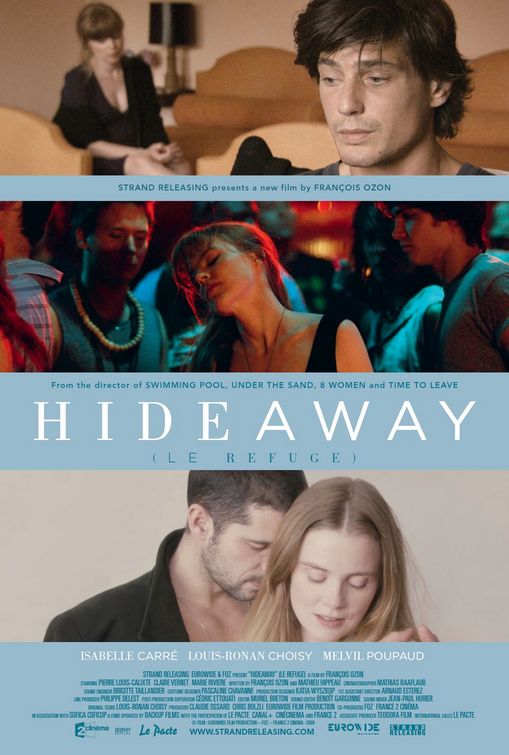 Finally we have the trailer for the new film by Francois Ozon. It has been while since I saw Time To leave. It really hit chord for its simplicity. It was another film which dealt with death in a beautiful way. Here is another film which will certainly be one of those really good French films, which have been riding wave of great criticism.
Hideaway tells the story of Mousse played by Isabelle Carre and Louis (Melvin Poupaud). They are a young couple whose lives are ravaged by drugs. When an overdose leaves Mousse standing, Mousse then seeks a place to lose herself in. But things change when there is an unexpected visitor who comes to the house.
This is certainly going to be something to look out for this year. Francois Ozon has given us some great films like Under the Sand, Swimming Pool and 8 Women. So he really can't go wrong.