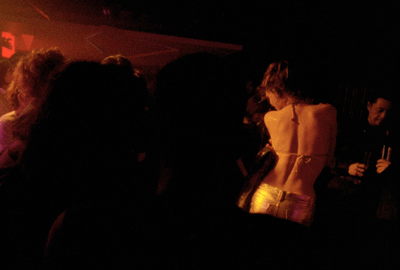 It has been a while since Gasper Noe seduced us with his Irreversible. It caught everyone off guard and really became a trademark with many films in the subsequent years. There was so much controversy back then on this film. So here is Gasper once again getting into your head and making you lose your mind.
The new film Enter The Void is also filled with voids, but critics have certainly succumbed to its beauty. At Cannes it was really not taken really well. It was met with a lot of harsh criticism as well as some good reviews. But anyway they have just come out with a domestic trailer for the film.
Here is the synopsis of the film.
In ENTER THE VOID, a young man desperately tries to be the guardian for his younger sister after the murder of their parents, but he soon realizes that he is dying. This ambitious drama from Gaspar Noe (IRREVERSIBLE) goes beyond simply showing the waking mind of its hero; instead, the audience gets a glimpse of his dreams and his near-death experiences. Marc Caro, best known for his collaborations with Jean-Pierre Jeunet, serves as the art supervisor.
The trailer concentrates on the hypnotic imagery instead of the plot this time round. So it will be something worth visiting in the theatre. The film will be expected on September 24 th.
Source: Collider