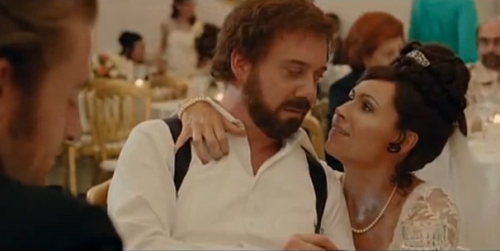 The new film starring Dustin Hoffman will be unveiled at a gala event at the forthcoming Toronto Film Festival. It is based on a book by Mordecai Richler and is directed by Richard J.Lewis. This one could just turn out to be a hit at the festival.
Dustin will be working alongside Paul Giamatti, Rosamund Pike, Jake Hoffman, Minnie Driver, Maury Chaykin and Bruce Greenwood. The story follows an aging TV producer who, when accused of a variety of salacious doings. It also includes murder and theft by a former acquaintance's autobiography, decides to write his own memoir to set the record straight about his life and loves.
Here is a small piece from Tiff Review for you guys to check out after the trailer above.
Mordecai Richler's acclaimed novel is brought to life in this picturesque and touching story about Barney Panofsky, an impulsive, romantic, politically incorrect and fearlessly blunt Montreal man who tries to keep the tragic events of his past from overwhelming his hopes for the future.