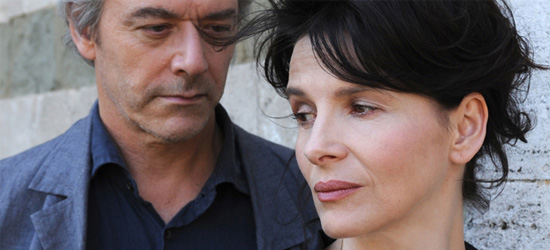 Certified Copy will be out in the US sooner than we think. The film stars Juliette Binoche and William Shimmel. It is the new film by the famed avant garde director Abbas Kiarostami.
It follows a couple through the Tuscan countryside as they discuss love, life and art amidst a relationship that has/is crumbling. Beautifully shot, the film is anchored by two solids turns by its leads (Binoche won Best Actress at Cannes for her performance) and though the exact nature of the relationship between the two characters is playfully never quite clear, it doesn't diminish the power of the film.
Certified Copy hits theaters on March 11 th and on demand on March 23 rd.