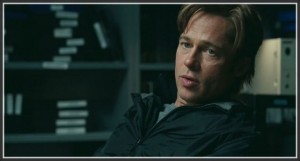 Brad Pitt has really been creating a reputation for himself by bringing out some great directors to work with him like Alejandro Gonzalez Innaritu, Bennet Miller, and Terrence Malick. Moneyball is one of the most anticipated films of this year and will be on the watch list as well.
The film is based on the book by Michael Lewis and tells the story of Oakland's A's general Manager Billy Beane's successful attempt to put together a baseball club on a budget. But it was the first time that a team management was using a computer generated analysis to draft his players.
Moneyball will be hitting theaters on 23 rd September. Tell us what you think of the second trailer of the movie.