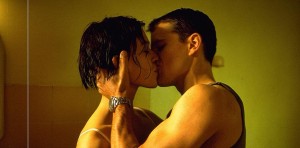 Will Matt Damon return for this one is going to be difficult. We will have to wait and see what Tony Gilroy will come up with this one. Tony Gilroy was the person who brought the franchise to the big screen. So it will be up to him to bring it back with the fourth book called Bourne Legacy.
There have been several speculators saying that the movie is not a possibility. The reason for this has been the combination of Matt Damon and Paul Greengrass did not approve the last draft of the script. But if the two of them are not returning then what is left of this franchise just dust I say.
Gilroy is working in parallel trying to get the 2005 book by Eric Van Lustbader and pushing for it to go to the big screen. But will this exercise be a little too futile. Will he be able to bring the two on board after the script has been written?
There will be a lot written about this in the next couple of weeks. But does anyone feel that there is a need for another part. He remembers everything now and he also has got his closure. So it will be boring to even enter his universe for the time being.
The Bourne Legacy will be out in theaters during 2012 Summer Season. So they have set a date without any consent really. Very Typical.