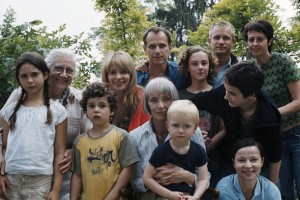 Tom Hanks is reportedly developing an American remake of the critically adored 2009 French drama Summer Hours that got released last year.
The original flick follows three middle aged siblings who, upon the death of their mother, reunite to see to her affairs and, in the process "witness the disappearance of their childhood memories when they must relinquish their family belongings to ensure their deceased mother's succession.
The film was directed by Olivier Assayas and stars renowned French actress Juliette Binoche. Hanks and company have spent the past few months searching for a screenwriter to Amercanize the film which the New York times hailed as being packed nearly to bursting with rich meaning and deep implication.