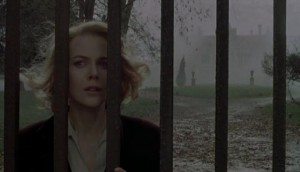 Clive Owen and Nicole Kidman will be starring in the HBO film called Hemingway and Gellhorn. The biopic will be directed by Phil Kaufman. It recounts the tumultuous romance and subsequent marriage of the literary master Ernest Hemingway and up and coming war correspondent Martha Gellhorn played by Nicole Kidman. It will follow them through the Spanish Civil War and beyond.
David Strathairn will also play famous American writer and friend John Dos Passos. Molly Parker will be playing Hemingway's second wife Pauline. Parker Posey will be playing his fourth wife and Rodrigo Santaro will play Zara, a Spanish Loyalist and friend of Dos PAssos.
Santiago Cabera will portray famous war photographer Robert Capa. The rest of the cast will include Saverio Guerra, Peter Coyote, Diane Baker and finally Tony Shalhoub. Hemingway and Gellhorn will be premiering next year.