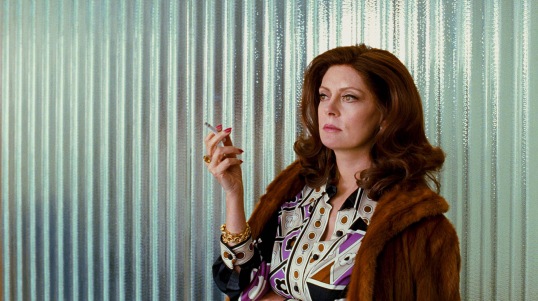 The Wachowski brothers are collaborating with Hugo Weaving on an adaptation of David Mitchell's prized novel Cloud Atlas with German Director Tom Tykwer.
The cast has just been growing bigger with Jim Broadbent and Susan Sarandon joining the cast as well. The story will span centuries that has six storylines, each set in a different place and era, stretching from the 19 th century to a post apocalyptic future. This will be something of an interest for Talking films who are great fans of the book.
Here is an official novel synopsis.
A reluctant voyager crossing the Pacific in 1850; a disinherited composer blagging a precarious livelihood in between-the-wars Belgium; a high-minded journalist in Governor Reagan's California; a vanity publisher fleeing his gangland creditors; a genetically modified "dinery server" on death-row; and Zachry, a young Pacific Islander witnessing the nightfall of science and civilisation — the narrators of Cloud Atlas hear each other's echoes down the corridor of history, and their destinies are changed in ways great and small.
Tom Hanks and Halle Berry have already joined the cast of the film as well. The other additions include Ben wishaw and Hugo Weaving. This will be something to watch out in the coming weeks.