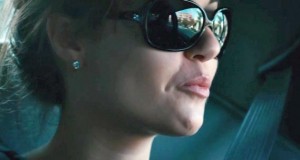 Theatrics is the order of many of the independent directors. The other day I had got a chance to see Faces and there was something very wrong with it. Situations were really playing out well but they had a feeling of being staged. By being an Anti American film it really fell into the bracket of living breathing enemy of film.
Now the theater is inspiring a lot more ways. The theater has moved to a ground that is a more cinematic space. The images have begun to be projected on screens in the last couple of years. It has kind of delineated the audience to a certain degree. Steven Soderbergh has also got into the bug called Theater.
He is said to have directed a secret film called The Last Time I saw Michael Gregg.
The film centers on a theater owner couple named Lottie and Ned, played by Essie Davis and Rhys Muldon, who are described as a stylish blonde and a writer who is adapting a Chekhov play. The film is likely inspired by the Sydney Theatre Company's owners, Cate Blanchett and Andrew Upton.
Lead Muldoon quickly affirms though that "it wasn't a pisstake of the Sydney Theatre Company or Cate or Andrew at all. I made my guy quite an angry person and Andrew is certainly not that. And also my guy is pretty much sleeping with every woman he can get his hands on, which is very much not Andrew as well."
Now Soderbergh has taken the cue and has revealed a film that will be a story which will play out as a laugh out loud comedy about a theater company staging Three Sisters. So it will go into the making of the play and all the real life incidents playing out in it.
The mix of real life characters playing to the audience sensibilities is something which Steven has worked as a Cinematographer. The film will have a good supporting line up Wayne Blair, Zoe Carides, Darren Gilshenan, Glenn Hazeldine, Genevieve Hegney, Damon Herriman, Peter Kowitz and Emma Palmer.
Soderbergh will probably do this film in his time out from Contagion. That film is shaping out to be something of a juggernaut. We will reveal some interesting plot details from that film soon. Until then get ready for the slew of releases he will be making in the next couple of years.